Shravana Masa Upcoming Events
Dear Devotees in this auspicious month of Shravana we have the following events. 
July 31st Friday evening VARALAKSHMI VRATAM
5.45 PM           Mahalakshmi Abhishekam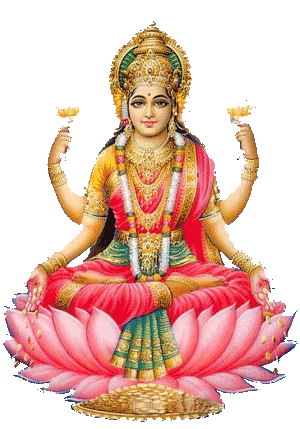 6.30 PM           Arati
6.45 PM           Varalakshmi Vratam with social distancing in community center
No food or any tambulam or offerings are allowed to be distributed in the temple. 
Varalakshmi Vratam Sponsorship $31
August 1st Saturday evening SHANI TRAYODASHI
6.00 PM           Shani Trayodashi Navagraha Abhishekam 
7.00 PM            Arati
August 3rd Monday  SHRAVANA POORNIMA 
7.00 AM            UPAKARMA along with the Priest 
                        Sponsorship $11
Evening            
6.30 PM Sri Satyanaraya Puja
Sponsorship for Satyanarayana Vratam is $41
Due to the present COVID-19 social distancing situation we have been strictly following the CDC guidelines and Michigan Executive orders. Wearing a face mask is compulsory. No devotee can stand in front of a deity praying for a long time as other devotees  who need to come and  go are getting un comfortable as some are standing and obstructing Darshan for others. If any devotees are seen violating they will be told to move out.
All pujas will be live on Zoom. Here is the link. https://us02web.zoom.us/j/3143127565
Upcoming Events:
August 11th Tuesday Sri Krishna Janmashtami 
August 21st Friday Ganesh Chathurthi 
August 30th Sunday Ganesh Immersion & Onam
September 27th Sunday Sri Venkateswara Swamy Kalyanam
WMHT
Donate with PayPal Giving Fund:


Please use the following link to donate thru PayPal.

https://www.paypal.com/fundraiser/charity/1950659
Dear Devotees:
Please read the following guidelines carefully and follow them strictly.
1. We are running the temple at 10% capacity of occupants which is 25 people at one time.
2. All devotees including children need to wear a mask before entering the temple. No one is allowed to enter into the temple without wearing a mask.
3. If bringing children under 12, parents to keep their kids with them at all times, to stop the spread.
4. Darshan to all the deities is allowed only in one direction.
5. Please follow the signs posted inside the temple.
6. All devotees need to maintain social distancing of 6 ft at all times inside the temple.
7. Items Not Allowed into the temple – Fruits, cooked food, any perishable food item, Milk, Yogurt, Honey, Butter and Ghee.
8. Flowers are allowed. Untampered 'factory sealed' dry fruits and dry groceries are allowed.
9. WMHT will provide all the necessary stuff for required pujas if you sponsor for the puja.
10. No one is allowed to enter into Kitchen, Storeroom or Laundry Room.
11. No appointments are required for Temple Scheduled Pujas and Archanas (Please check the temple published calendar for various pujas).
12. Any other special pujas needed, consult with our priests for the same to be performed with social distancing. If you want a certain puja done in the temple call our priests ahead of time to fix an appointment so that they can give you an estimated time of arrival.
13. All puja sponsors are encouraged to pay online ahead of time before arriving to the temple. Envelopes will be available for Cash donations.
14. Do not visit our temple in large groups of friends.
15. Our temple community center is closed for any group activities, classes for children, yoga and lectures.
We will be conducting temple anniversary virtually with out any devotees. All puja sponsors can watch the programs on a live stream. We will be updating with dates and sponsorship details soon on this.
Your support and cooperation is greatly appreciated.
with best wishes,
WMHT